Example 4 - Quiz Me
Overview
This type of software simulation is a simple quiz style. Learners are asked to demonstrate proficiency for different software skills. I used this particular sim during a Storyline workshop that had four different sessions.
We used this to introduce Storyline's screen recording features while also reviewing content from previous sessions.
Try the Example
Here's a link to the published file so that you can experience this module on your own.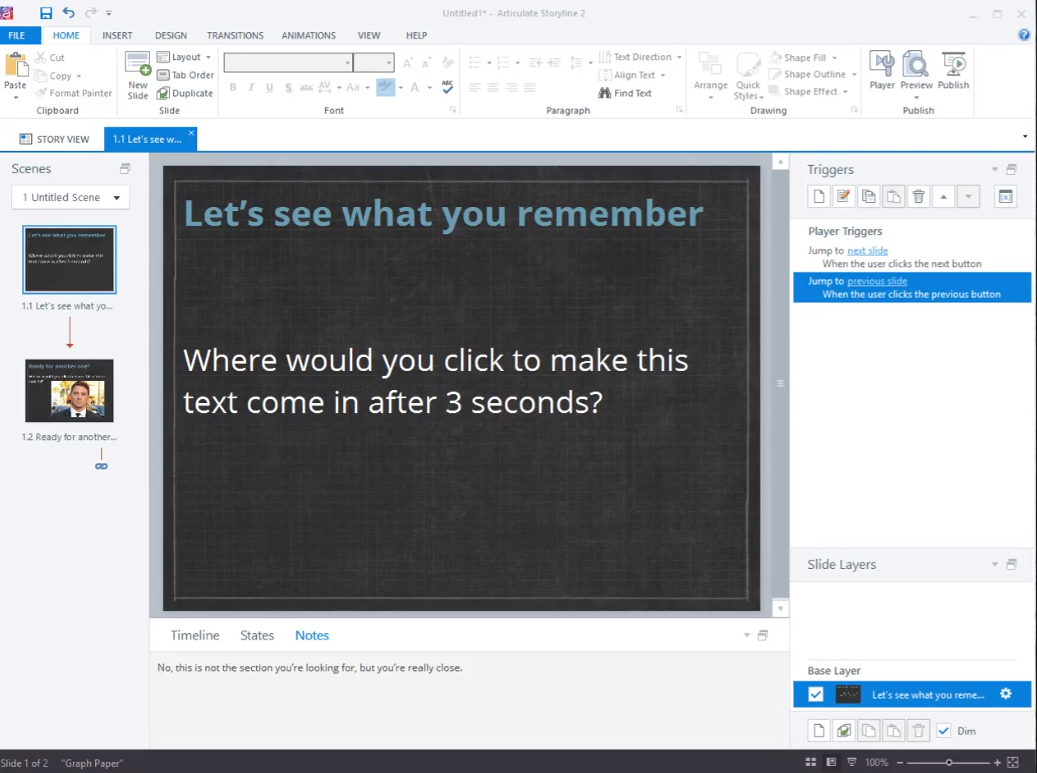 I'll explain how I built this during our live sessions.
Complete and Continue